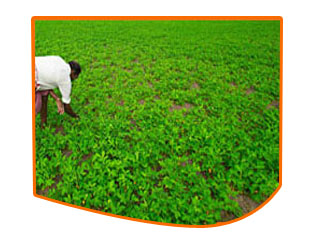 Company is working under leadership of most experience person in Agro Industries Mr.Rajnikant Parikh. He is in industries since 1960. He's sons Pratik Parikh and Dejal Parikh also joined the family business. Agro Impex is working for Peanuts from India and Africa (Mozambique, Tanzania, Magagascar, South Africa, Sudan, Senegal) and provided premium quality of products.
Business Cycle: We have gained prominence due to our supply of quality agro products with a wide variety and reliability in the market since the very budding stage. Products such as Peanuts, Sesame seeds, Spices & Oil seeds offered by us are an embodiment of premium quality and we assure the best hygienic and nutritional values to all our supplied products.  The wide assortment of agro products availed by us has ensured a wide expanse of market both in the international and national arena. We cater to the Food Industries all over the world and export to countries such as Indonesia, Philippines, Malaysia, UAE, Europe, Ukraine, Russia, Canada, Japan, South Africa etc.
We have an efficient workforce who has an exposure of international market, which is clubbed with in-depth knowledge of market. The stupendous workforce enables us to take up bulk consignments in a positive manner. Moreover the satisfaction of our clients is maximized by the deliveries offered by us in the estimated time frame.

Our range of products have the following salient features:
Hygienically processed and packed(No human touch)
Delicious and natural taste